Regular price
$15,999.00 USD
Regular price
Sale price
$15,999.00 USD
Unit price
per
Sale
Sold out
Full Package: 02 Heads. 15 Colors. Semi-Compact Design
Includes: (Regular Price $ 18,383.00)
✔ Heavy Duty and Ergonomic Rolling Steel Stand (Store Price $ 750.00)
✔ One on One On-Site All-Inclusive 2 Days Installation and Training ( Price $ 2,199.00)
✔ 2000VA Voltage Regulator (Store Price $ 199.00)
✔ Madeira Thread Starter Kit for Two Heads (Retail Price $ 1,056.00) 
✔ Wilcom Digitizing Software OEM $ 1,179.00)
Share
View full details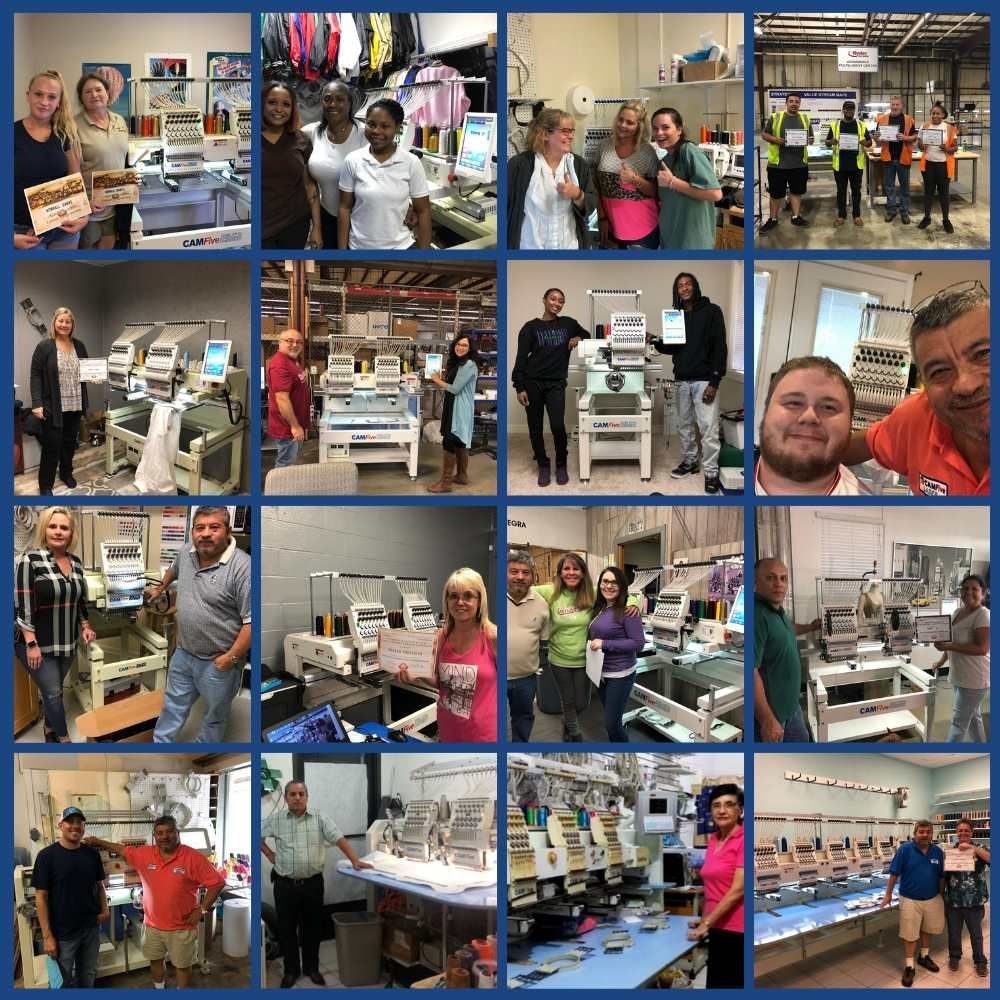 Collapsible content
MACHINE DESCRIPTION

02 Heads Commercial Embroidery Machine. This machine is ideal for small businesses whose focus is personalization and promotions. Not only perform on conventional flat surfaces (fabrics, towels, blankets, and unassembled clothing pieces) you can also embroider beautiful designs in hats, t-shirts, jackets and other garments. Works 24 hours a day!. Schedule a Virtual or In-Person Demo.
MATERIALS

CLOTHES & CUTS

SPECIAL EFFECTS

MATERIALS

CAPS

HIGH RELIEF (STUFFED)

JEAN FABRIC

T-SHIRTS

SINGLE SEQUIN

COTTON

SHIRTS

DOUBLE SEQUIN

POLYESTER

SWEATERS

TWO LAYERS SEQUIN

PIQUE

TROUSERS

INTERCROPPING SEQUIN

GABARDINE

GENERAL CLOTHINGS

SINGLE APPLIQUE

-
SPECIFICATIONS

FLEX LASER MACHINE TECHNICAL SPECIFICATIONS

Embroidery Area: 22" x 14" (56x36cm) You can use this working area with the sash frame

Speed: Up to 1200 spm (Recommended for 1,000 spm)

Supported Formats: EMB, DST, DSB, DSZ Among many more standard design formats

Machine Dimensions: Wide: 56" (1.42 mts), Deep: 30" (0.76 mts), High: 63" (1.60 mts). Dimensions are included an installed worktable and thread castle.

Machine Weight: 420 pounds (190 kg) Crate: 723 pounds

Main Motor and Drive Motor: Induction Motor and Electronic Driver

Square Back Hoops (For Jackets): 4 ( 11.81" x 11.81")

Front Hoops: 16 ( 4 x 3.54", 4 x 4.33", 4 x 5.90", 4 x 8.27")

Cap Assembler Station: Snap in and Snap out cap change device

Cap Frame's driver: 2 (270° Wide Angle)

Cap Frames: 4 Adjustable

Connection Port: USB (Wireless Options Available)

Working Voltage: 220V 50 - 60 Ghz (110V Available)

Power Consumption: 750 W

Operation Temperature: 5°C - 30°C

Manuals: Installation, Operation and Maintenance (Digital file or printed)

5 Years Limited

Thread Winder Device: Included with the stop sensor
WARRANTY



In CAMFive EMB we exceed our compromise with our customers. Our most important goal is to full fill your expectations and needs.We provide outstanding customer service to satisfy our customer request.